Kinsler was such a good boy. We moved him, then we moved him again. He endured three outfits, or was it four? Anyway, he was such a sport. He was so content. I think Jen and Bobby are blessed. Let's see what the lil' man was up to today, shall we?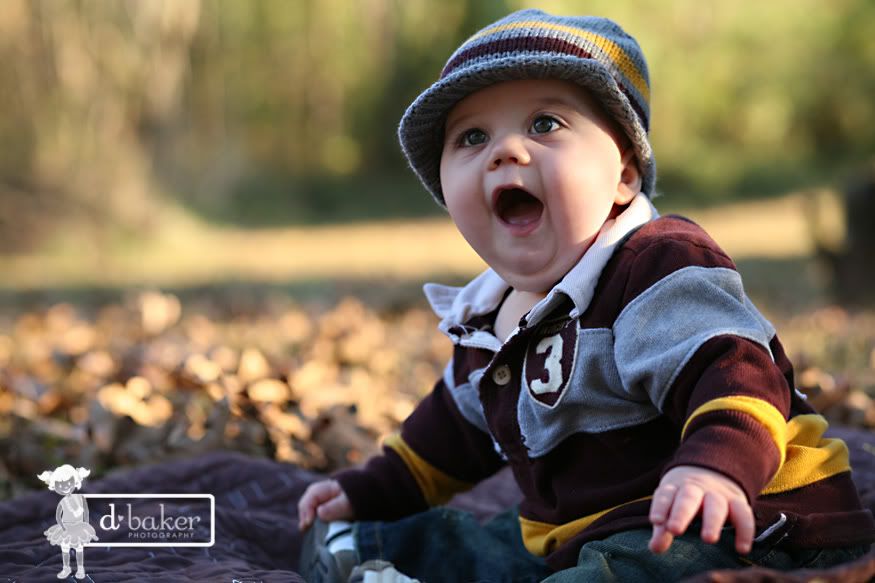 Isn't he the cutest lil' man? He didn't once mess with the hat-wow!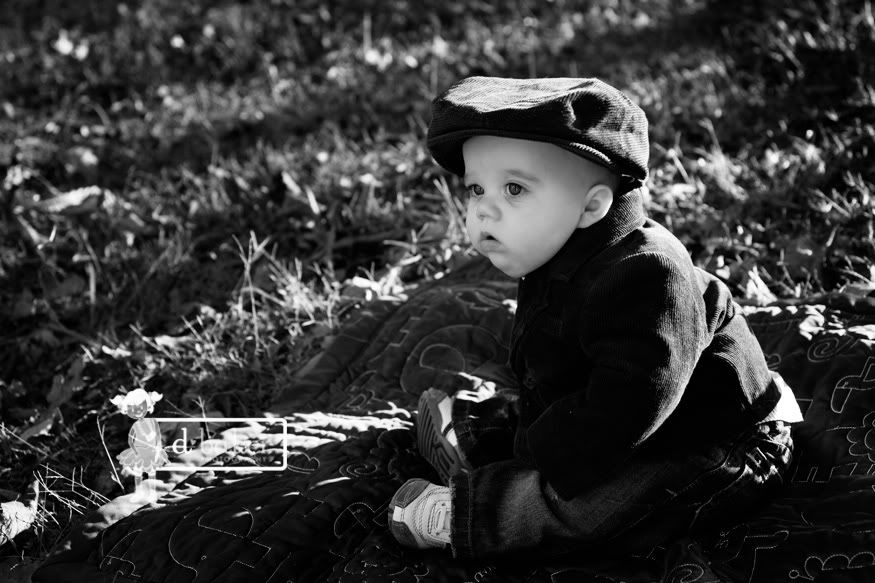 Swoon-melt..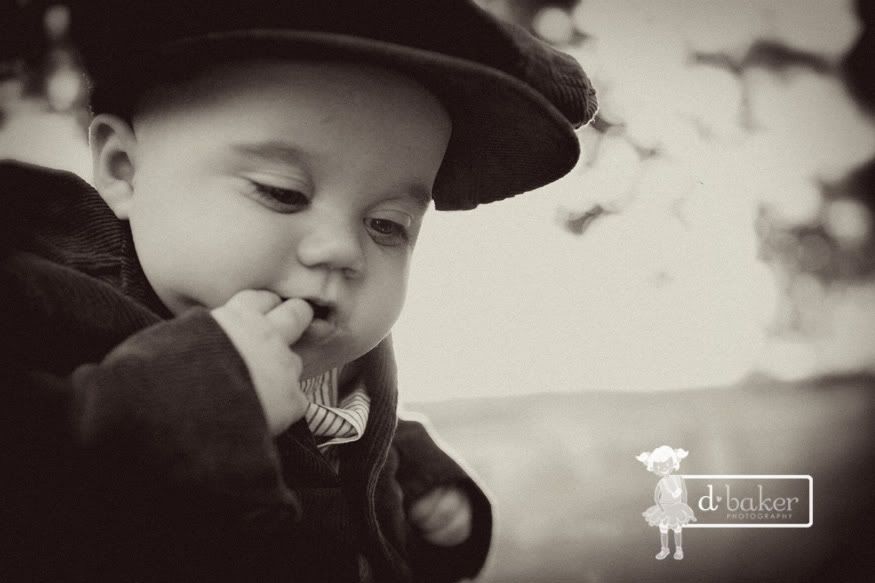 We had to get some of the lil dude in his Halloween costume, he's the cutest lil' sock monkey ever!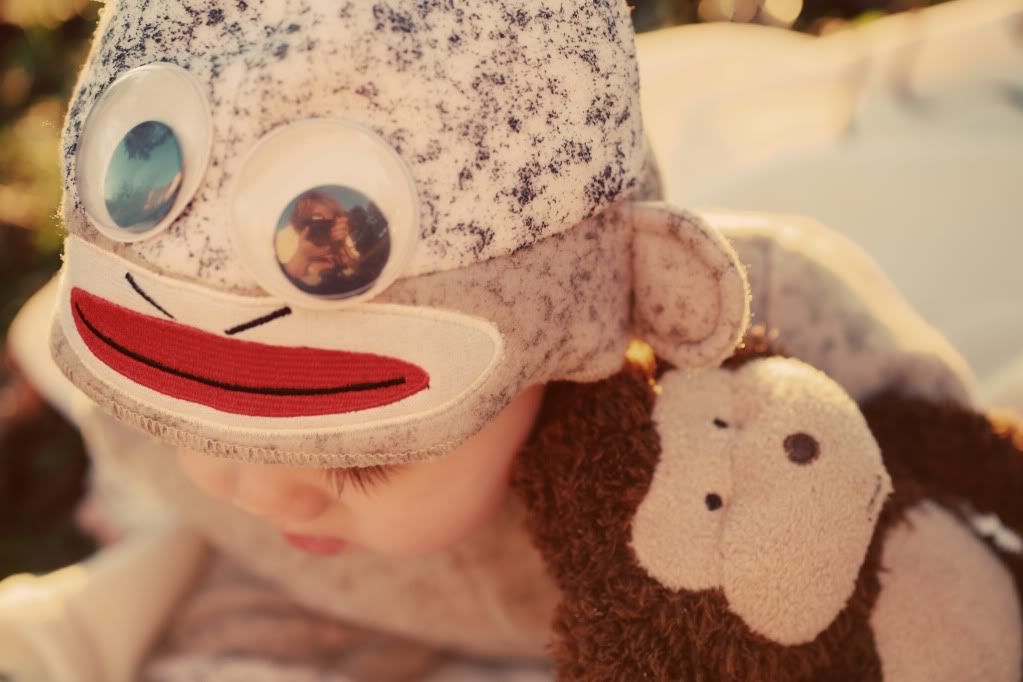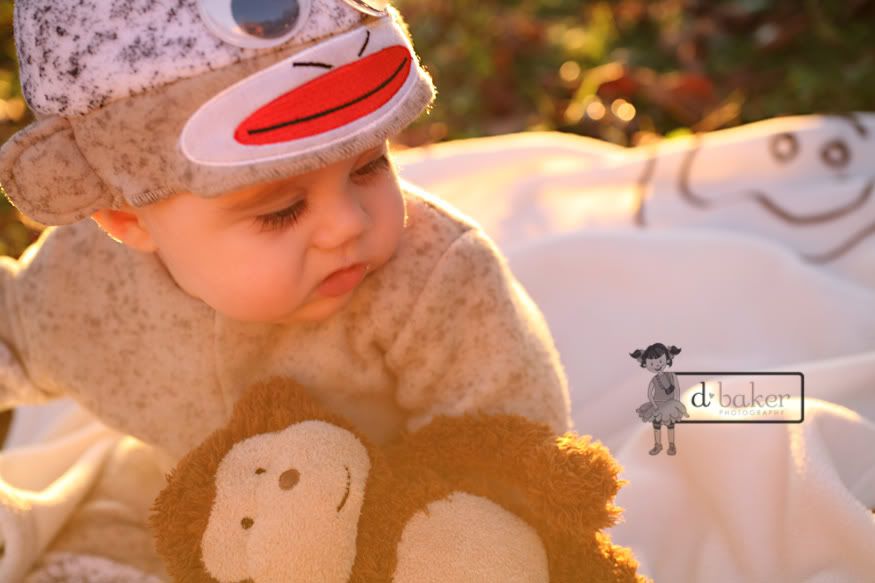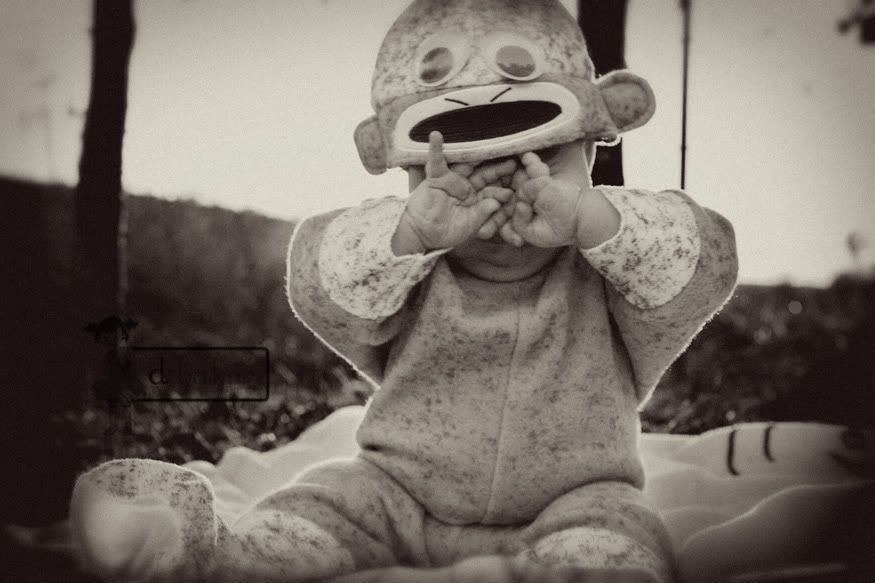 and don't even get your hands near his mouth - lol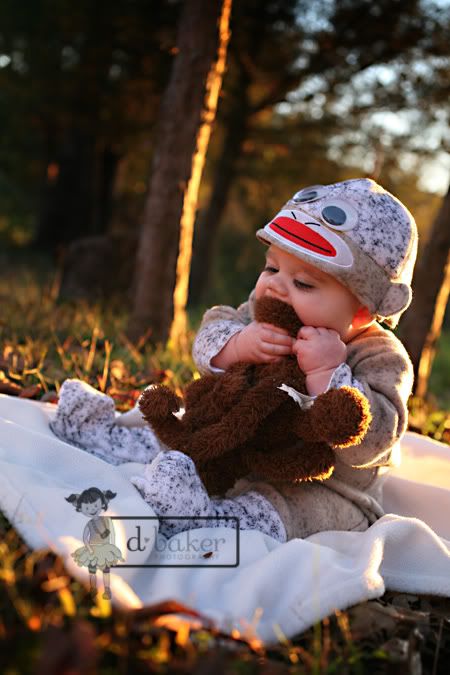 Jenn- Thanks again! I can't wait for you to see the rest!!