Today is my oldest childs 6th birthday! Wow, really you have to wonder where does the time go? This year he really-deperately-totally-wanted a bike. I was telling his dad that he really needed to be careful, because the first time he fell off that would be it. He would be done, no more bike.

So let me share this first photo straight out of the gate and away we goooooooooooooo......

A little over confident wouldn't you say?

Of course I didn't get the shoot just seconds later when he tried to turn the corner and "FELL". This is what I heard "Uh, I think I've had enough ride for today, ok?" However, we convinced him to try it again with the assistance of his dad (hello, where was he the first time?)



Can you see the immense concentration that we have going here? He was really thinking "Dear Lord, please don't let me tip over again!"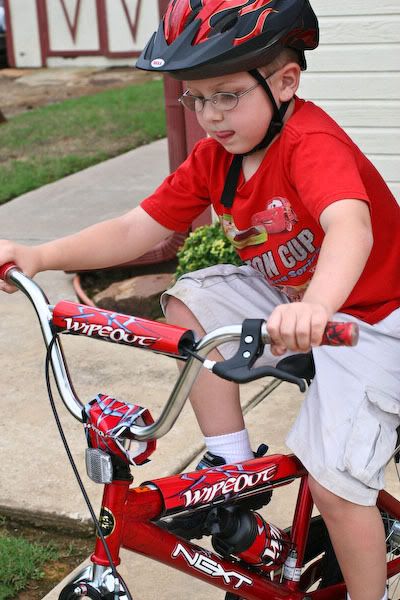 Little bro also had to get in on the action- not to be out done by the b-day boy...



Apparently this concentration thing runs in the family...



Cute! Got to love those tongues:)

Bray- We love you buddy. We hope you learn to love your new bike! Mommy, Daddy, and Little Bro.