This is my lil' buddy Andy. He's so cute! We had his session this morning before the storm rolled through. He took a little tumble off the hay bale at the end, but mom assured me that he was ok. I think it shook me and mom more than it did Andy. Well, here's your sneak peek...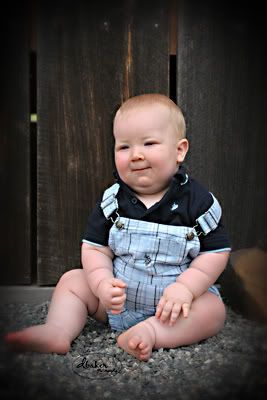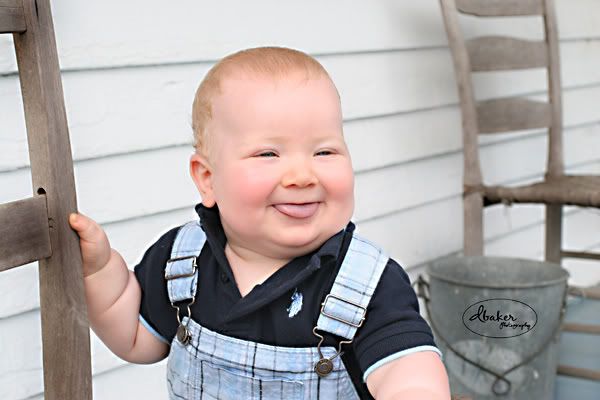 I think this so turned out so cute. Don't ya just love those little rolls?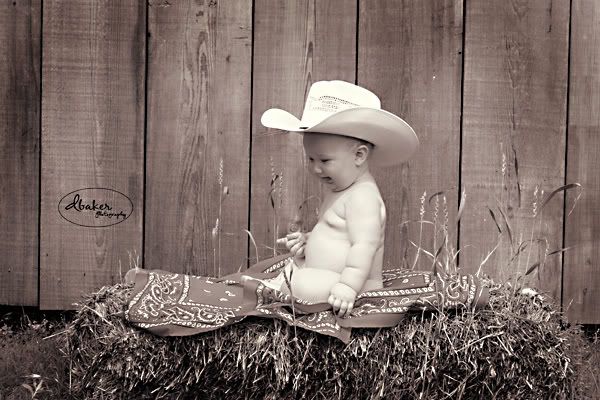 Thanks Jolee and Bill. Andy's a sweetie!