No, it's not the big announcement that I was talking about a few weeks (more on that this weekend), but it's big news none the less.

My big monkey lost his first tooth this evening. Well, it was more like 15 minutes ago. It didn't fall out exactly, but with a tiny bit of help we now look like this...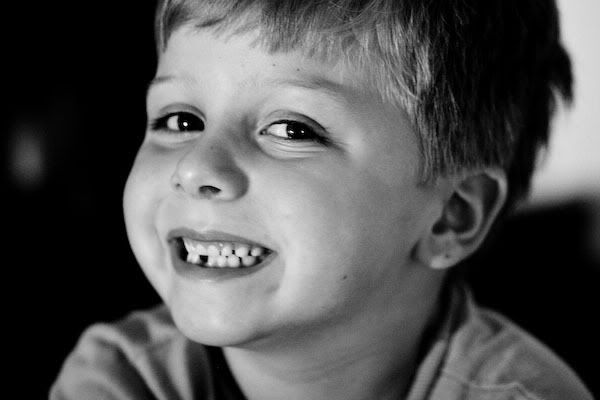 He's such a big boy! He did cry a bit, because he doesn't want all his teeth to fall out. He really is not getting the whole big boy teeth concept. He commented that Baby Eli has lots of money from the tooth fairy because he doesn't have any teeth (Baby Eli is only three months old!) How precious are these kiddos!

More later!