Ok, so first off let me say that I am not a writer at all. So, this may end up a little mixed up. I have a little story to share with you all today.

Follow along with me...

2:50sih AM- Home phone rings. My spouse is on the phone. He has had a car wreck and he's only two miles from our home. He was on his way to work. Apparently the county crew had freshly graveled the road (for those of you in city, we here in the country don't always have the luxury of paved roads :). He was coming over the top of the hill and apparently hit the gravel and swerved back and forth for a while. The hit the ditch, and the car proceeded to rollover about five to six times. I can't recall a time when I've heard of someone having this type of an accident w/o major injuries. BLESSING FOR SURE.

3:00 AM- I arrive on scene. The following are a series of photos from the accident site. As you can see it's a complete miracle that my husband walked away from such an accident. Yes, I know it might be a bit strange for me to have my camera, but it's with me all the time. After we determined that he was ok, we chose to get some photos for insurance if needed. LONG SERIES OF PHOTOS HERE..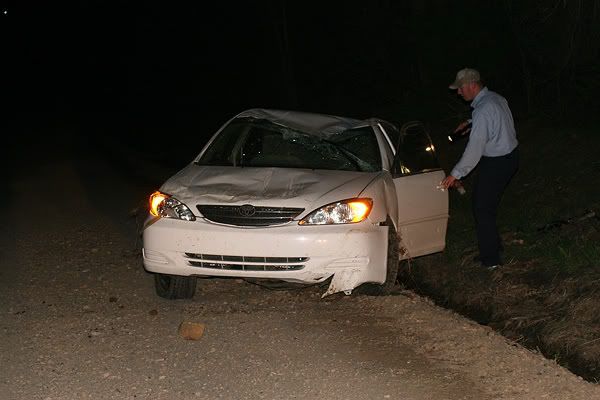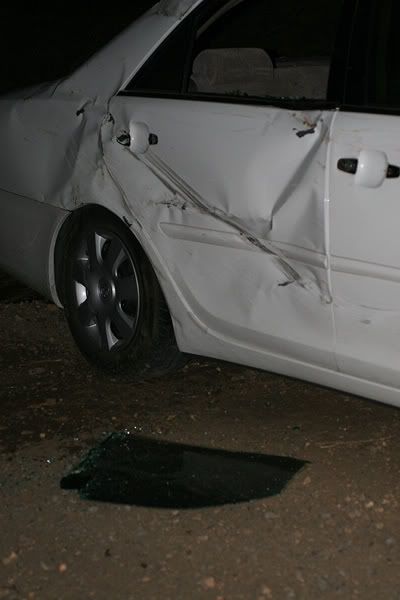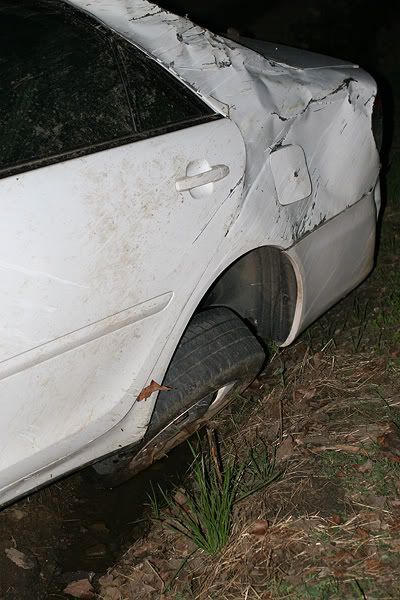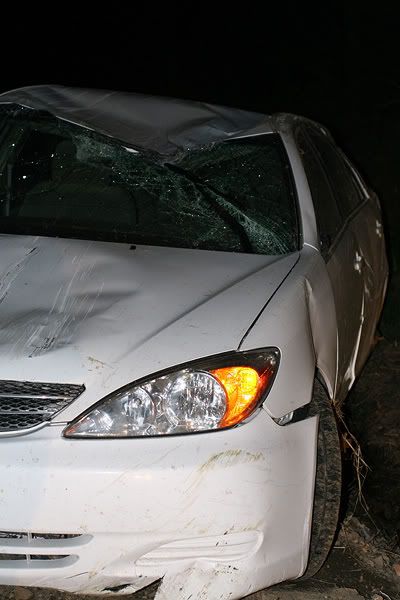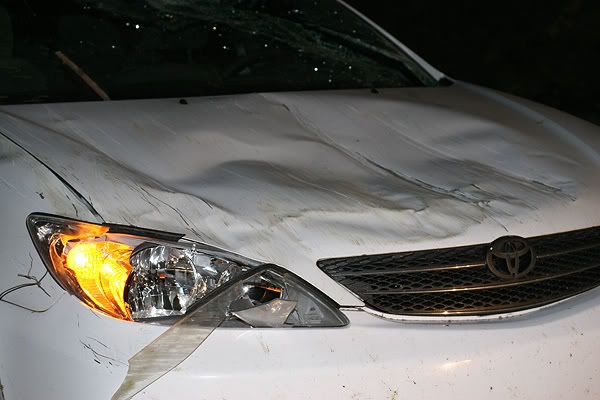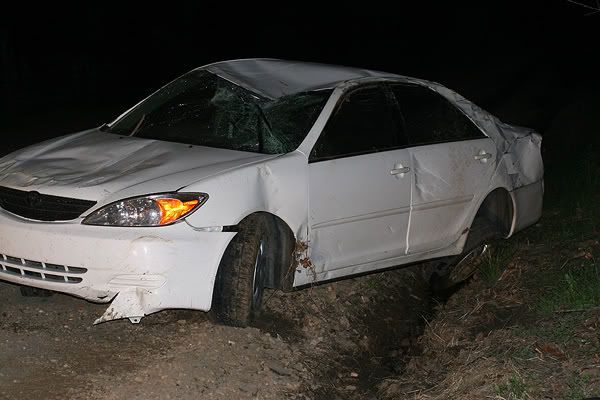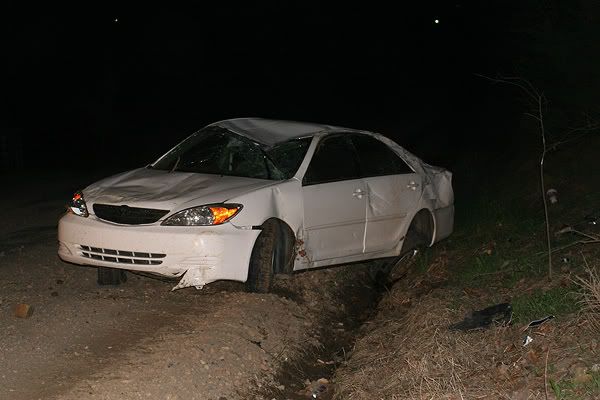 4:00 ish AM- The wrecker arrived and we left for the hospital. No major injuries. Only one small bump on his head from the ballcap that he was wearing. He also one small nick on his forehead.

...sometime later in the day... my father tells me that the original owner of our home had lost his mother in that very spot in a car accident while she was on her way to work. Angel? It gets better. Listen to this.. Mrs Betty Hall died in a car accident when she was thrown from her car on her way to work early in the morning. The car landed on her and she lost her life at the age of 50. Mrs Hall's accident occured 32 years ago on this very day.

Ok, now is that not the freakiest thing you've ever heard? ANGEL ANGEL ANGEL. Anyone who knows me knows that I am a bit skeptical about these kind of things, but I firmly believe that there is no way my husband could have walked away from this accident without our heavenly father placing an angel with him. Today, that angel was Mrs Betty Hall.

My husband is the center of our household and an absolute blessing to me and our two sons. Please take a moment and thank God for this blessing and maybe take a moment and think about your own family and give them an extra bit of love.

Thank you for allowing me to share this little story with you and know that God is always in control of our lives. Oh, BTW, if you are waiting on proofs or an order, please bear with me as I get back to normal. Also, thanks for all calls and e-mails today!!!!