I hope you all had a wonderful day. We here at the Baker house had a great day. We had a little racing action, then we played inside for a while, then I got to play with my craft stuff and just plain o' relax. It was great. Take a look..

My husband spent some time outside with the oldest monkey and drew a racetrack with sidewalk chalk for him. Thye had quite a fun time as you can see.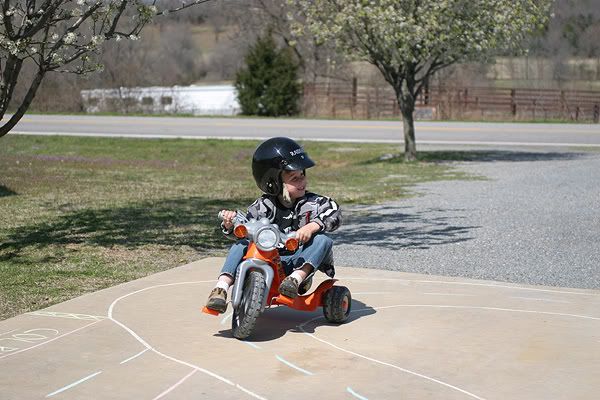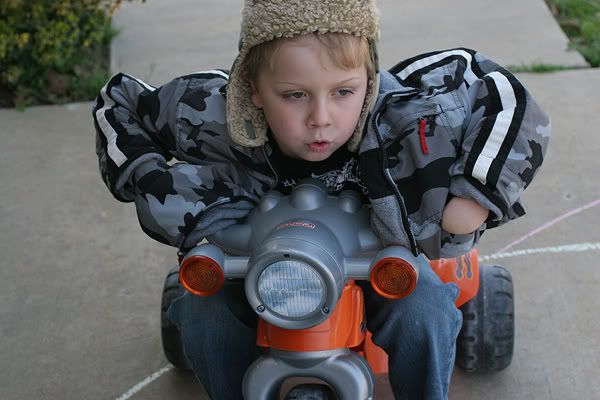 Remember this hat from the Zoo post a few below? Well now, my baby thinks it's the key to getting to go outside. I can't tell you how many times today he put it on, came to me and led me to the door. Poor baby, it was just too cold. BTW, isn't he adorable? Yeah, I know. :)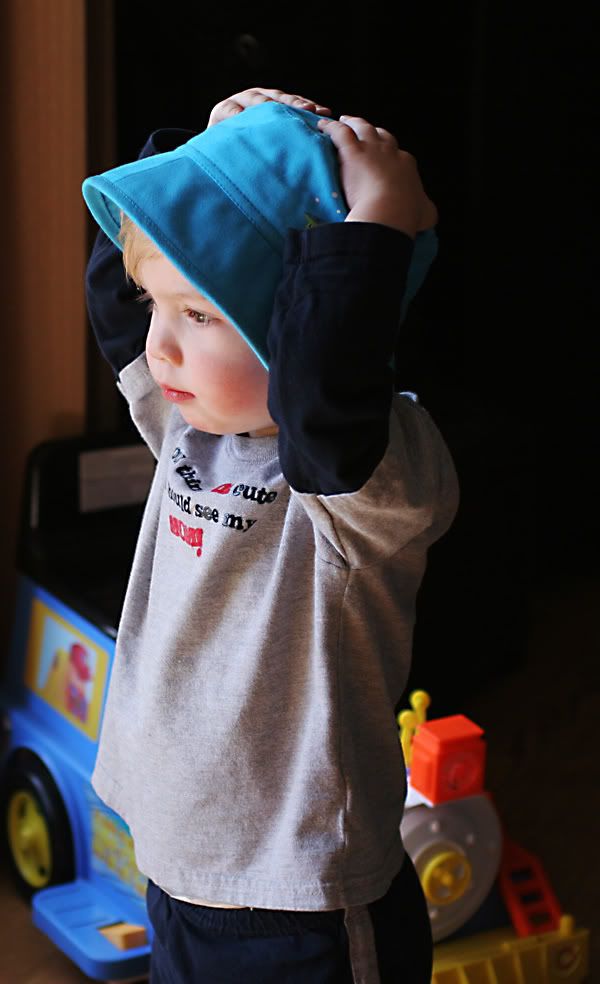 A little crafting...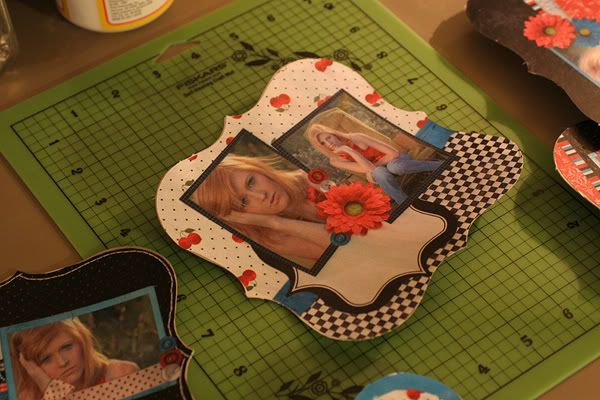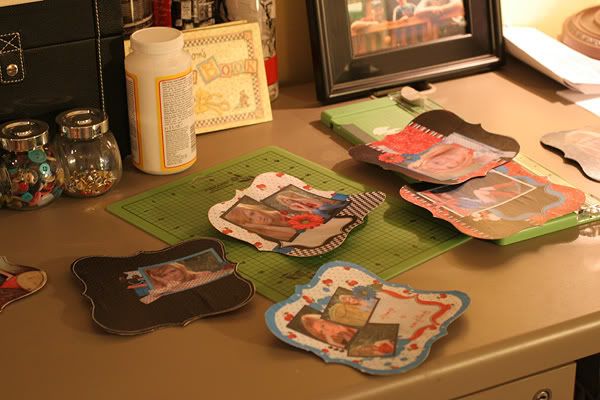 I hope you all have a blessed week!