Today is my son's 7th birthday. We have a full day of events planned. We've already had a WII tournament, then played with all our army figures and had a battle that I lost to Bravo Company Cpt. Baker. Next up, we are going to race the Hot Wheels, then the Birthday Boy and dad are headed to the PRCA Rodeo that's in town this weekend.

Bray-

You are the best kid ever. You love to laugh and have a crazy fascination with tooting noises just like your dad. You are a sweet kid who is very affectionate and you miss your parents when they are gone. You love Spongebob (who knows why?), Army Men, Hot Wheels, and have really started loving the show ICarly. You get such a kick out of seeing yourself on video and laugh so hard you have to be told to be quiet. You love your brother, but don't always want to share with him. He loves you and asks for you when your gone, but wants you to leave when you get home. You just started riding your bike that you got for your birthday LAST YEAR. Everyone thinks you look just like Ralphie from A Christmas Story.

You just came in the room with your whoopy cushion and you ARE DRIVING ME NUTS WITH IT.

Happy Birthday Bray- WE LOVE YOU!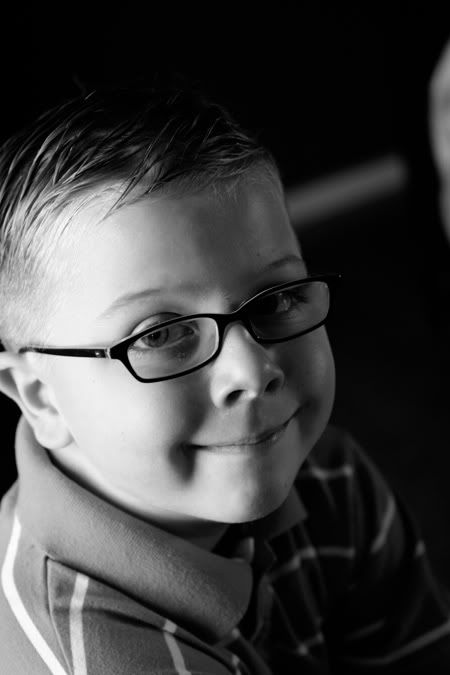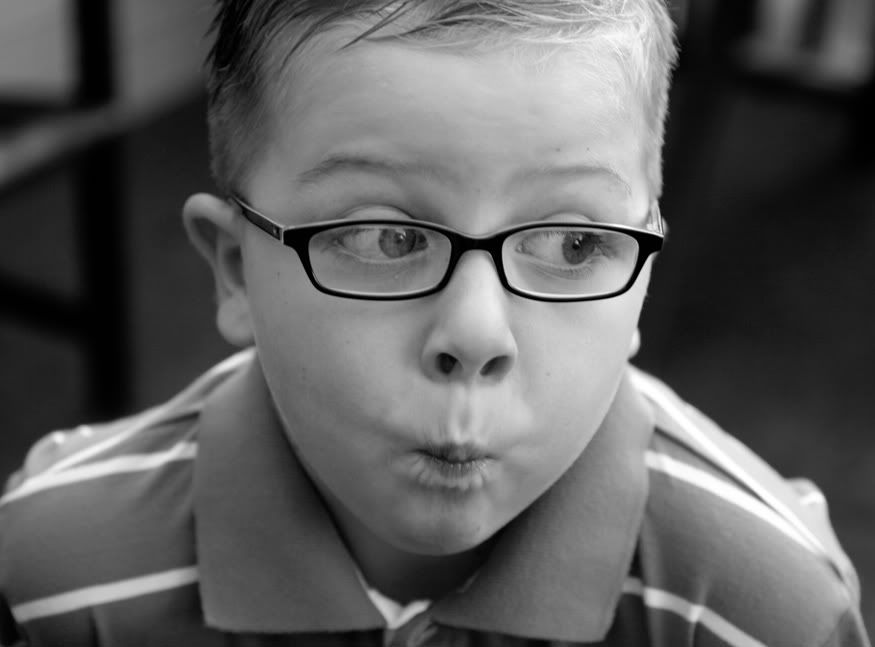 This update a bit.. Here's some cake photos, brother photos, and some silly Bray photos...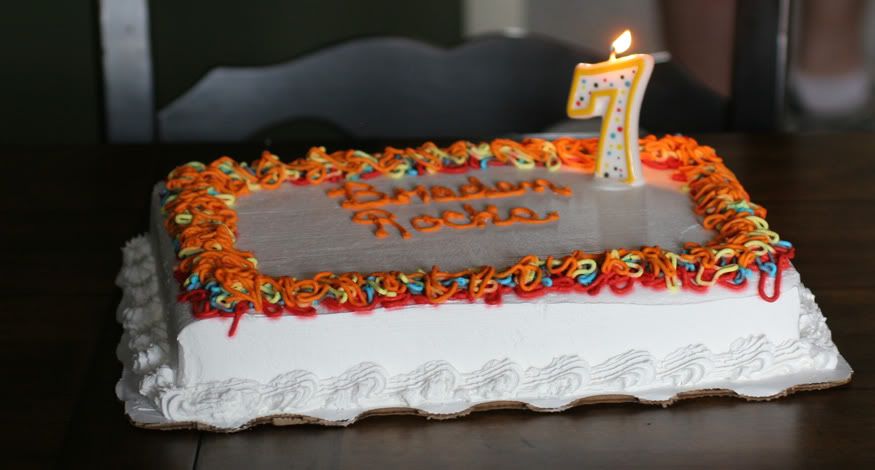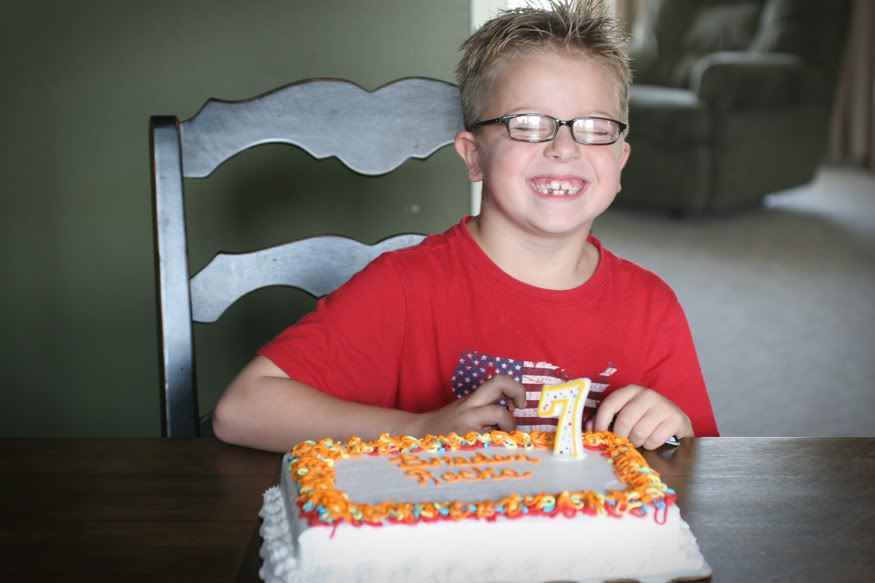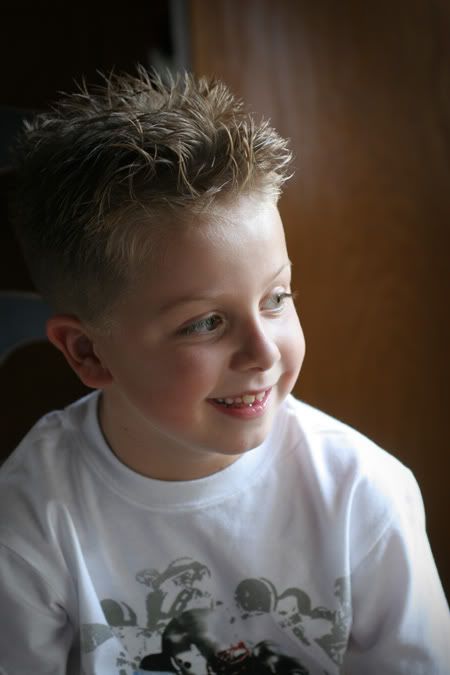 Look at this kid's lashes, not even fair I tell you, not fair!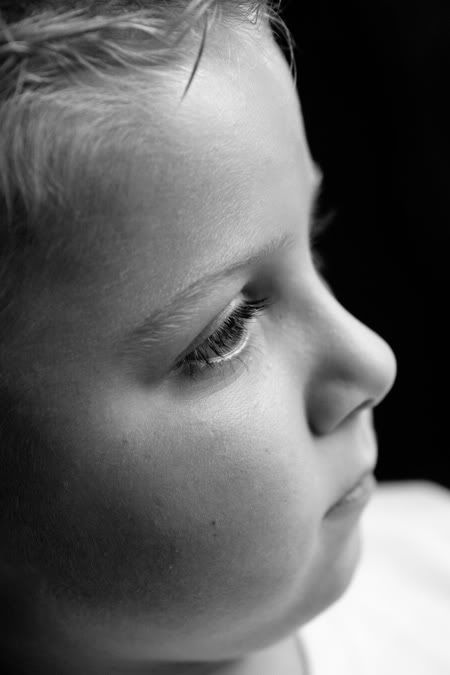 and then we have the adorable little bro watching some Thomas and Friends..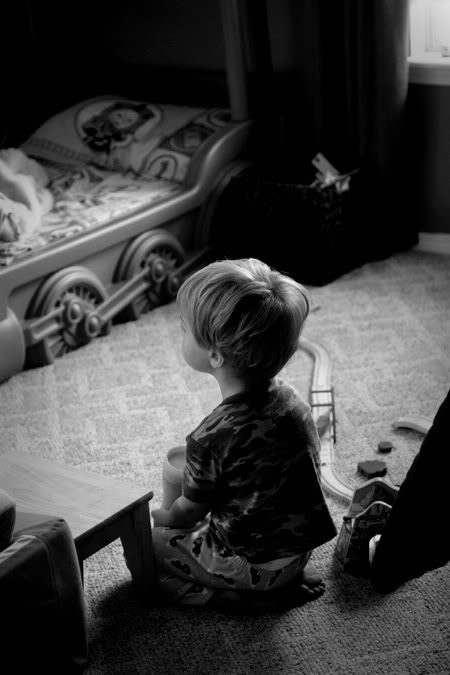 HAPPY BDAY!