I thought it would be fun this Holiday Season if I highlighted a few of my Favorite Things. Yesterday, I had the opportunity to go to Ft Smith, AR. This city has some great shopping available and I was able to stop by a few of my favs. First up we have Keep it Gypsy this adorable shoppe is located on Garrison Avenue and had some amazing pieces. They are currently making a CUSTOM camera lenses bag for me that is going to knock your socks off and it was really inexpensive. They also are doing wonderful Christmas shirts that are personalized and WOULD LOOK GREAT FOR PHOTOS (hint-wink) Anyway.. take a look for yourself...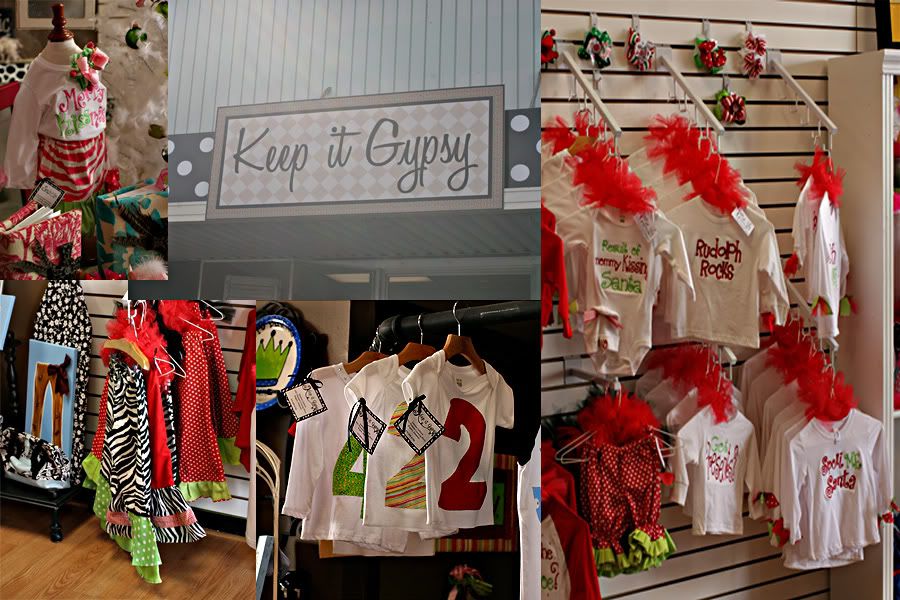 Those little shirts with the numbers would be great for a whole group of kiddos with their ages on them :)

If you make your way in the store tell them you saw them here. They were so gracious about letting me take photos and feature their shoppe!

HAPPY HOLIDAYS!