My son and I were out shopping on Saturday getting ready for back to school. He will be in the 1st grade. The last few years he has received referral letters from the school's annual vision screening. So we made our way into the Optometrist office. After a long 45 minutes and an eye dilatation we were given the news that he has a condition called "Refractive Amblyopia" or "lazy eye".

So today his glasses came in and of course, we had to get some photos of my baby with his new shades... He had received references before the glasses that he looked like Ralphie from "A Christmas Story", now it's even more so...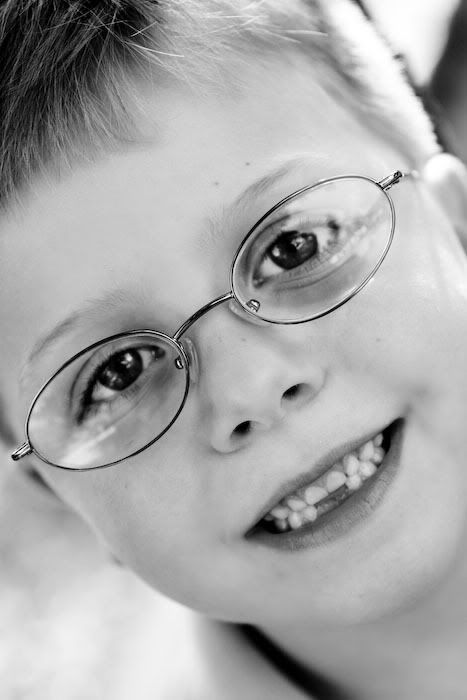 Here's to beginning a new chapter of his life!