Ladies and Gentleman of the Academy- Oops wrong speech (saving that one for later :)

Just want to send a total shout out to all the readers of the http://poteaudailynews.com

I was voted as the.. drumroll please.....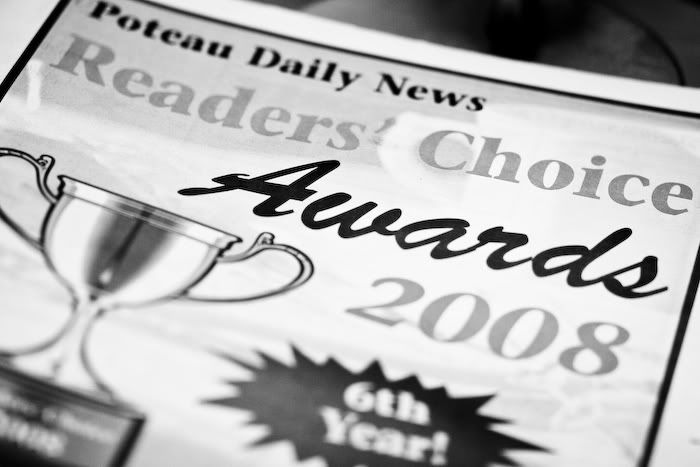 BEST PHOTOGRAPHER IN LEFLORE COUNTY

in the 2008 Reader's Choice Awards!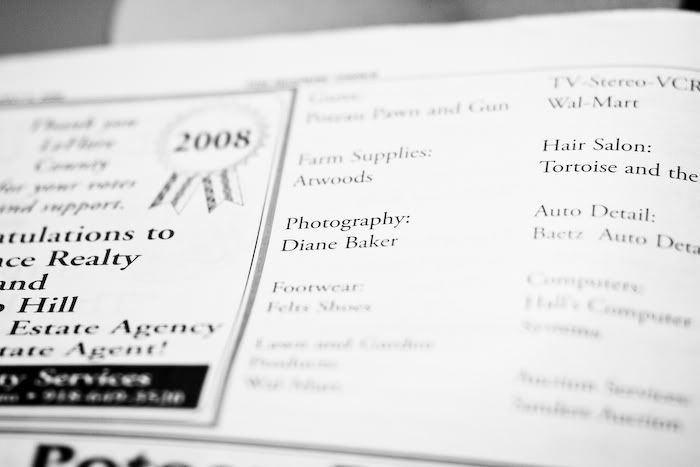 Seriously humbled. So cool- AWESOME!!

Thank you to all my clients who send in their ballots and voted. You guys all rock- Your the best!

If you are planning to book a session soon- mention the Reader's Choice Awards and I will throw in a great little surprise!

Oh, CONGRATS to a few of my clients that also won awards:
Cheryl - Tortoise and the Hair- Salon Award
Jolee- Traditions Health Care
Jay Sommers- Car Salesman


Again, thanks to everyone who took the time to vote!