For the longest time I've had this idea that I wanted to do. Well, finally, this past weekend I got out to get the supplies. I've wanted to get a big cork board for my office at home. However, I wanted to cover the cork in fabric and then put in a really nice big frame.

So, I stopped in Hancocks and got the fabric. Then it was off to see my most favorite framers at Hobby Lobby. Hi Cynthia and Lori!! These girls did a fantastic job wrapping and stapling the fabric. They are meticulous. Seriously! They worked on the board for like and hour..... Well, enough rambling.. Here's the result: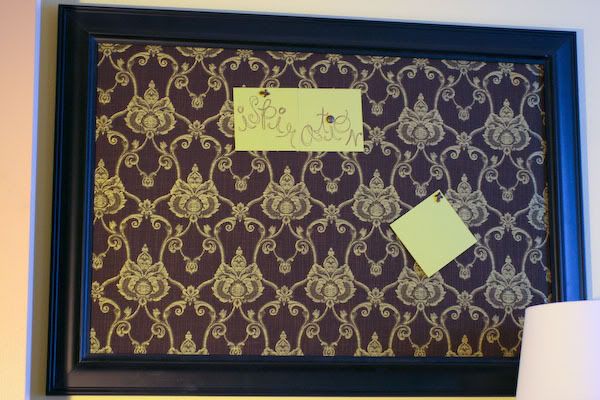 This photo does not even come close to doing this thing justice. So inspiring!!!

Oh, one more quick photo. This is my baby monkey last night right before I went to bed. Isn't this cute?