We made it. No major meltdowns. No broken bones or injuries to speak of. Well, there was the incident with the elephant.. kiddin'!

Here's a photo account of our day. Enjoy :)

First off, here's my lil' monkeys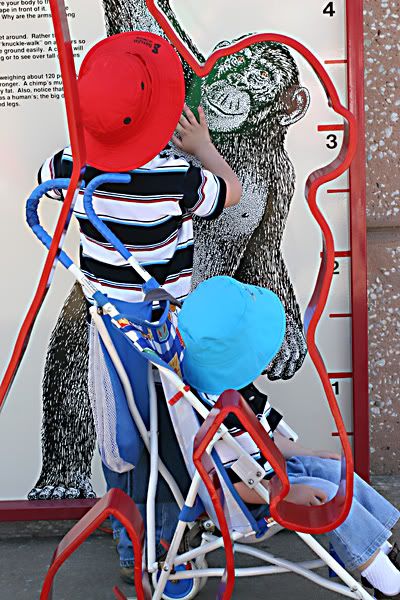 Then, we try to decide if we are chimp material..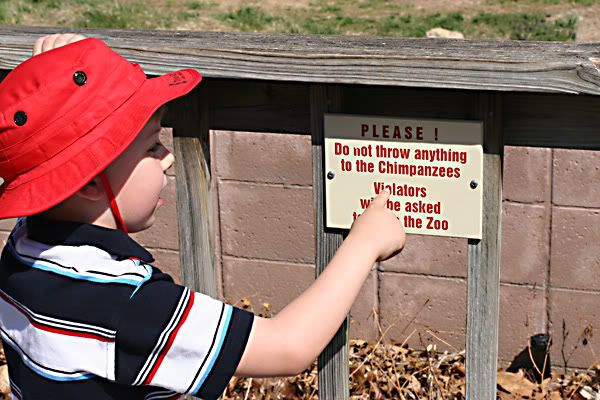 Then we happened about this cool character, who took time to show us this really cool wheel thingy. My big monkey thought it was cool, not so much with the little one.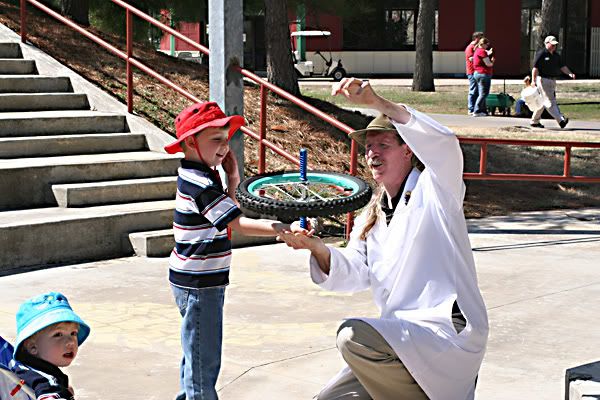 Big Monkey..


Little Monkey


Don't ya love those cute little hats? I know a bit dorky, but we had to have some sun protection, as it was 76 degrees out there in the jungle.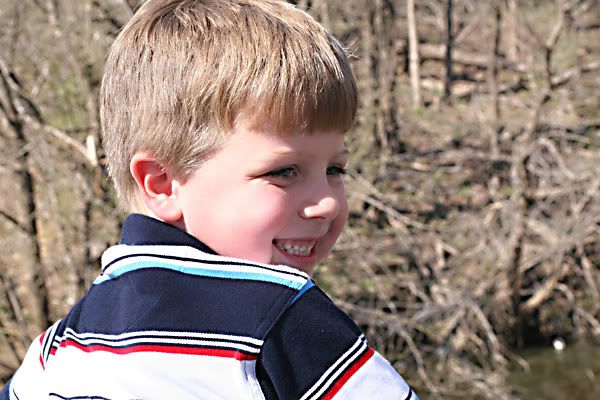 Next up we came across this little guy. Big Monkey wasn't so sure he wanted to touch it at first, but then he did and exclaimed, "oooh" This dude was a Gecko, you know, from Geico.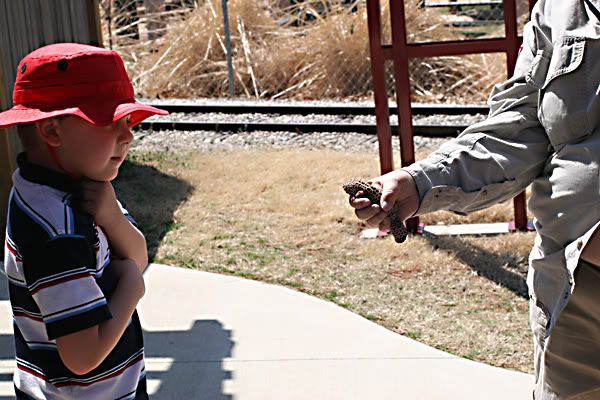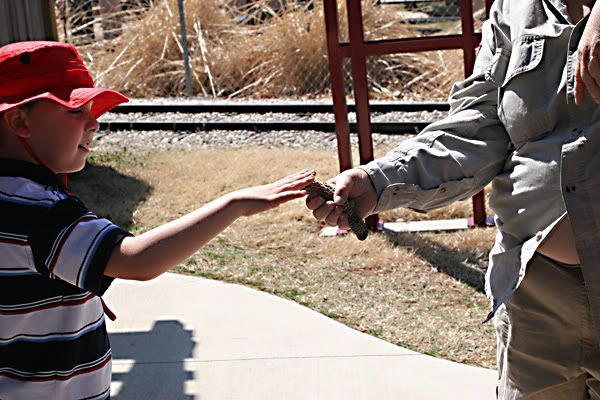 Next up was a snack break as all of the above had taken about 2 hours, and we were getting hungry. Can you believe that we stood in line for 20 minutes for CHEETOS that we paid $1.75 a bag for?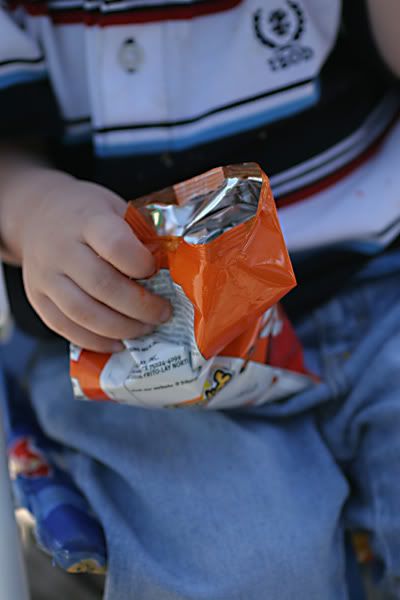 The monkeys sure were enjoying it though.. Take a look...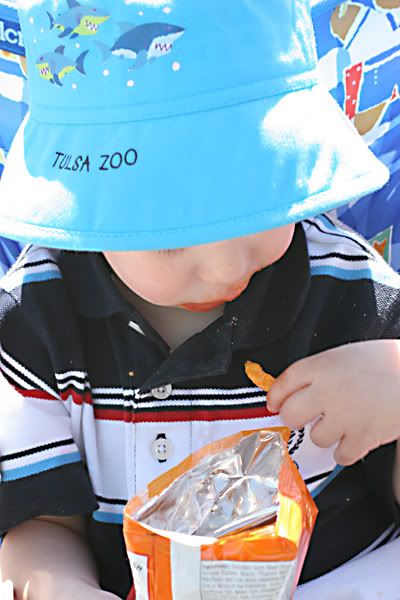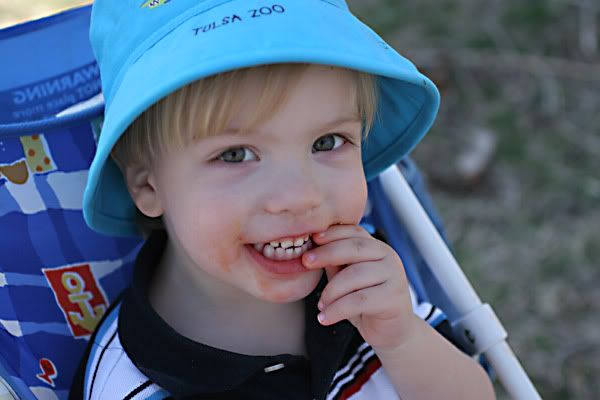 Awwh, now a big drink of refreshing water..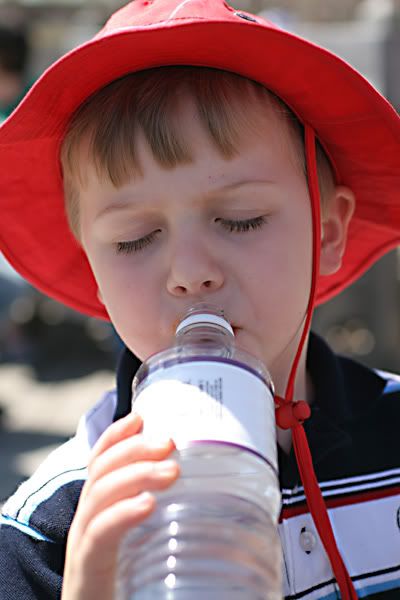 and lastly, a nice little SKITTLE break, before we get into the car.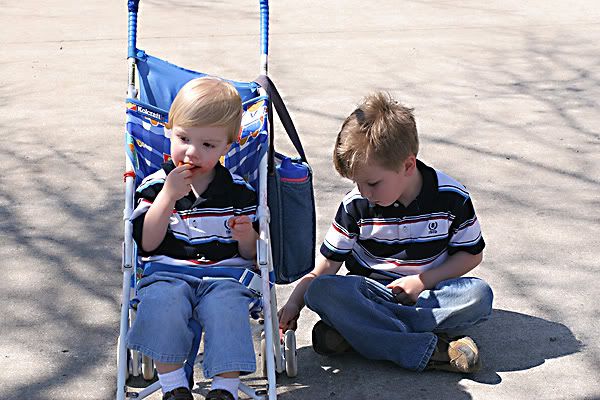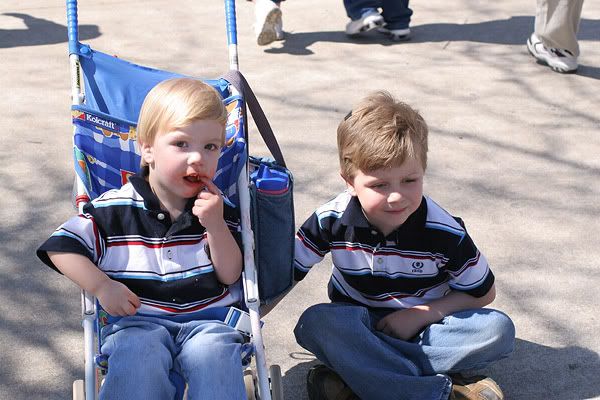 I hope that your day was as great. Til later, DB